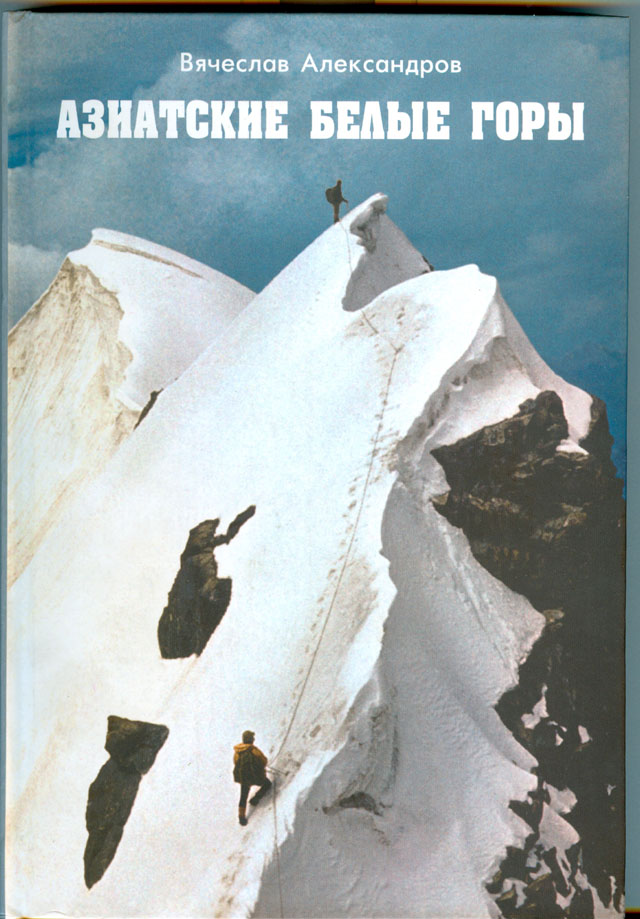 "There is only one life in our game. It is just one own. To be the game or not is the task for each oneself. The issue of life way choice appeared very clear in affront of me there on the mountain slopes. And I choose my own way to the summit. "
V.V. Aleksandrov
Slava Aleksandrov has been experiencing mountaineering more than 40 year already. Certainly life among snowing tops and rock is rich with unforgettable impressions, outstanding knowledge and skills. All this real treasure Slava represented in his book "Asian white tops".
The book "Asian white tops" was published in year 2009 and consisted the row of not long but very interesting and beautiful stories about the wonder life of mountaineers, obstacles that they meet and overcome on their way together, marvelous memory of
unforgettable events and amazing landscapes, attracting to the mountains again and again… and true friends, such friends you may find only in mountain expeditions and to care your friendship through the all your life entire.
Viacheslav wrote this book with very interesting popular language and therefore is very funny and easy readable. Numerous photo illustrations made by the author himself making the narration especially bright and colorful for the wide reading public. The "Asian white tops" was meet by friends, collegues and partners very enthusiastically and was very high evaluated. Today this book is available to buy in the book shops of Bishkek city, specifically in Raritet. And all its readers are waiting for the next one…