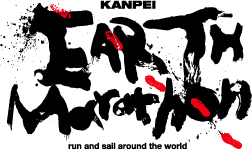 The first international project for Edelweiss Travel Company was in December 17th, 2008, when Japanese comedian and ultra-marathon runner Hazama Kanpei san set off from Japan on the ultimate challenge. He took the way in 22 000 miles that took him 2 and half years to complete it.
59 year-old Kanpei is a hugely successful comedian, much loved by old and young alike in his native Japan, with a career spanning almost 40 years. He started running 20 years ago, and has taken part in and completed many of the toughest races on earth.
But this time, the challenge was different.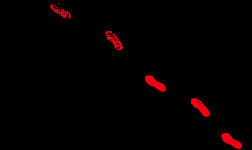 Hazama Kanpei ran 430 miles across Japan to Tokio. Then on January 1st 2009, he set a sail on a 70-day voyage across Pacific to Long Beach, CA. Further he was running, 30 miles a day, across the United States of America, first to Chicago, and then on to New York City.
From New York, Kanpei set sail once again across the Atlantic to Europe. He run to Copenghagen in October and further crossed Europe and Asia, and finally returned to Japan.
Over those many months, he passed through cities, towns, villages, and uninhabited wilderness. And he made friends with hundreds of different people, each and every one of them sharing
 this planet as their home. He experienced the unimaginable vastness of nature and all
the wanders that mankind his made over its long and complex history.
       This marathon helped Kanpei san to feel out something of the wisdom that mankind needs to continue to live, and to prosper, in the earth's embrace.
The biggest challenge for this marathon was to prove that to run the all over the world is well possible. And Hazama Kanpei did in the best way as it was possible!
Kanpei Earth Marathon Supporters Club – http://earthmarathon.ning.com
Kanpei Earth Marathon Offical Website: http://www.earth-marathon.com (Japanese only)