Since the 27th of July the law of "Free visa regime for citizens of several countries for the time period limit of 60 days" was joined into force.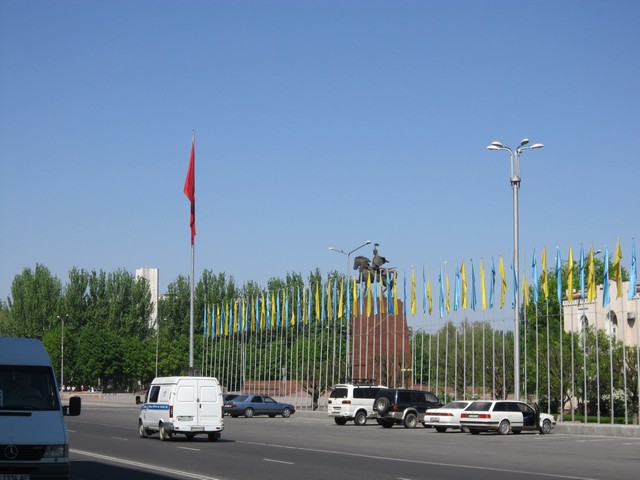 This law was signed by president of Kyrgyz Republic – Mr. Almazbek Atambaev on the 24th of July 2012, and appreciated to facilitate visa application procedures and increasing tourism development in Kyrgyzstan at the same time making this country more attractive for investment bringing.
The low is supposed for 44 countries, among which there are 29 members of total 34 countries that are members of Organization for Economic Co-operation and Development (OECD), with the exception of: Turkey (with which Kyrgyzstan has an agreement about mutual free visa regime for the time period of 30 days), Japan (for which citizens there is an agreement during the current ten years already), and also Mexico, Chilly and Israel.
So there are 44 countries of 67 listed in the law of "Easier visa regime" of 07.02.2009 № 87 with following add-ins of years 2010 and 2011.
The law was implemented in one-side way and suggested to work till the 31st of December 2020.
The whole list of 44 countries allowed for free visa regime into Kyrgyzstan includes:
1. Commonwealth of Australia
2. Republic of Austria
3. Kingdom of Belgium
4. Bosnia and Herzegovina
5. Vatican
6. U.K.
7. Hungary
8. Federal Republic of Germany
9. Kingdom of the Netherlands
10. The Hellenic Republic
11. Kingdom of Denmark
12. Iceland
13. Kingdom of Ireland
14. Kingdom of Spain

15. The Italian Republic

16. Canada
17. Republic of Korea
18. The State of Kuwait
19. The Republic of Latvia
20. The Republic of Lithuania
21. The Principality of Liechtenstein
22. Grand Duchy of Luxembourg
23. Republic of Malta
24. The Principality of Monaco
25. New Zealand
26. Kingdom of Norway
27. United Arab Emirates
28. The Republic of Poland
29. Portuguese Republic

30. Kingdom of Saudi Arabia
31. The Republic of Singapore
32. The Slovak Republic
33. The Republic of Slovenia
34. United States of America
35. Republic of Finland
36. The French Republic
37. The Republic of Croatia
38. The Czech Republic
39. The Swiss Confederation
40. Kingdom of Sweden
41. The Republic of Estonia
42. The State of Qatar
43. State of Brunei Darussalam
44. Kingdom Bayhreyn
And we truly hope that this law will help us to develop Tourism of Kyrgyzstan and cooperate with our partners and friends much easier and more fruitful!