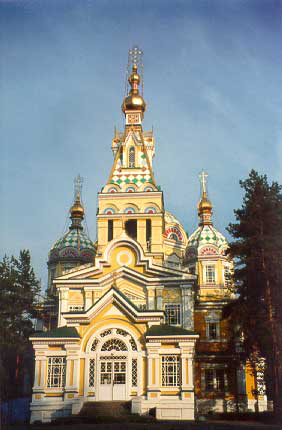 Duration: 12 days – 11 nights
The world of contrasts and paradoxes… the world of amazing nature and ancient history traces… the world of high continental climate and friendly people will meet you here and follow you to along the small part of Central Asia history, exposing for you beautiful nature in it whole magnificence and richness. During this program you will discover culture and traditions of two so close and at the same time so diverse countries, observing their uniqueness and specificity. This tour has all conveniences to get acquaintance with the enigmatic world and its surroundings, just enjoying your holidays and enriching the portfolio with unforgettable impressions…
Destination: Almaty – Bishkek – Cholpon-Ata – Karakol – Bishkek – Taraz – Turkestan – Shimkent — Almaty
Day 1: flight FRA.ALA
Day 2: Almaty – Bishkek (285 km.)
Hotel: Otrar/Kazholl**** /Ak-Keme****
Almaty arr by fl LH
Night arrival to Almaty by flight LH. Transfer to the hotel. Accommodation and rest. Late breakfast.
After breakfast city tour in Almaty. Visit to the 28 Panfilov's guardsmen park, the Cathedral church, Museum of national musical instruments, National museum, Republic square.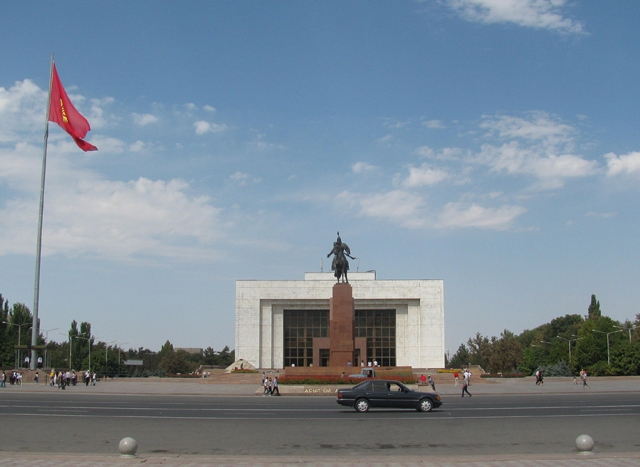 After lunch transfer to Bishkek – the capital of Kyrgyzstan. Cross the border on check point Ak-Jol (250km – 4.5h).
Arrival and accommodation in Ak-Keme hotel. Dinner.
Day 3: Bishkek – Cholpon-Ata (250km.) Hotel: Raduga***
Breakfast. City Tour in Bishkek.
Start your way to the most famous place of Issyk-Kul valley – resort city – Cholpon-Ata. By road excursion to Burana tower — museum.
Burana tower is situated in the center of ancient town – Balasagun. The tower is 24,6 miters high (original height was 45 miters). The territory of the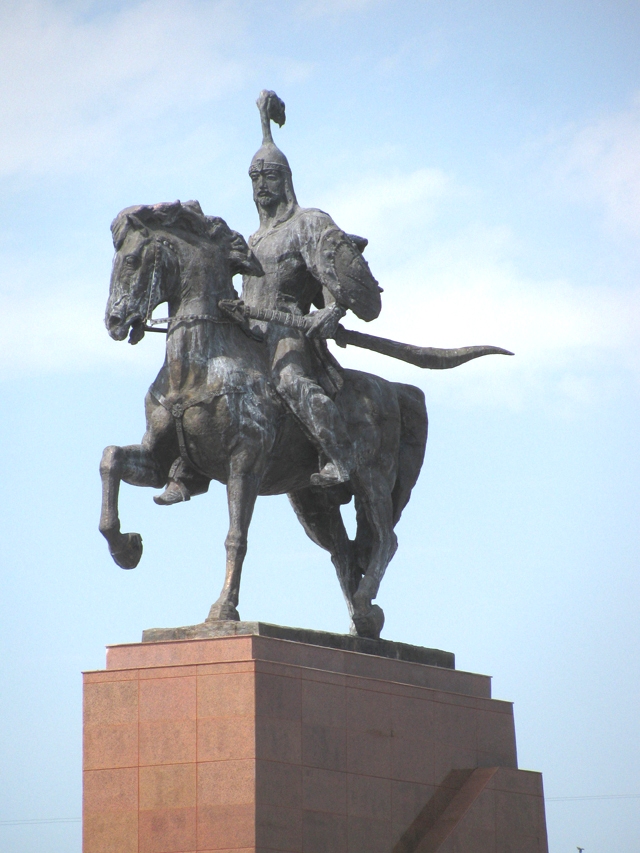 museum with central ruins of the town is 36 hectares. There are stone statues – gravestones of nomadic Turks of the 6th to 10th centuries, petrogliphs from the 2nd century B.C. to the 10th century A.D., stone agricultural implements, epigraphy monuments.
Lunch in Kyrgyz family near by Tokmok city.
Continuous road to Issyk-Kul Lake. . After not long way you will see Issyk-Kul Lake. It occupies the Central part of the valley created by the circle of the Terskey and Kungey Ala-Too mountain ranges. Issyk-Kul Lake is the largest in the Tien-Shan mountains (6,236 sq. km.) and has a maximum depth of 703 m. The altitude of the lake is 1608 m. above the sea level. Issyk-Kul Lake is unique in that dozens of rivers and streams flow into it, yet none flow out.
Dinner and accommodation in hotel resort.
Day 4: Cholpon-Ata Hotel: Raduga***
AM After breakfast cruise by Issyk-Kul Lake.
PM Lunch in local cafe.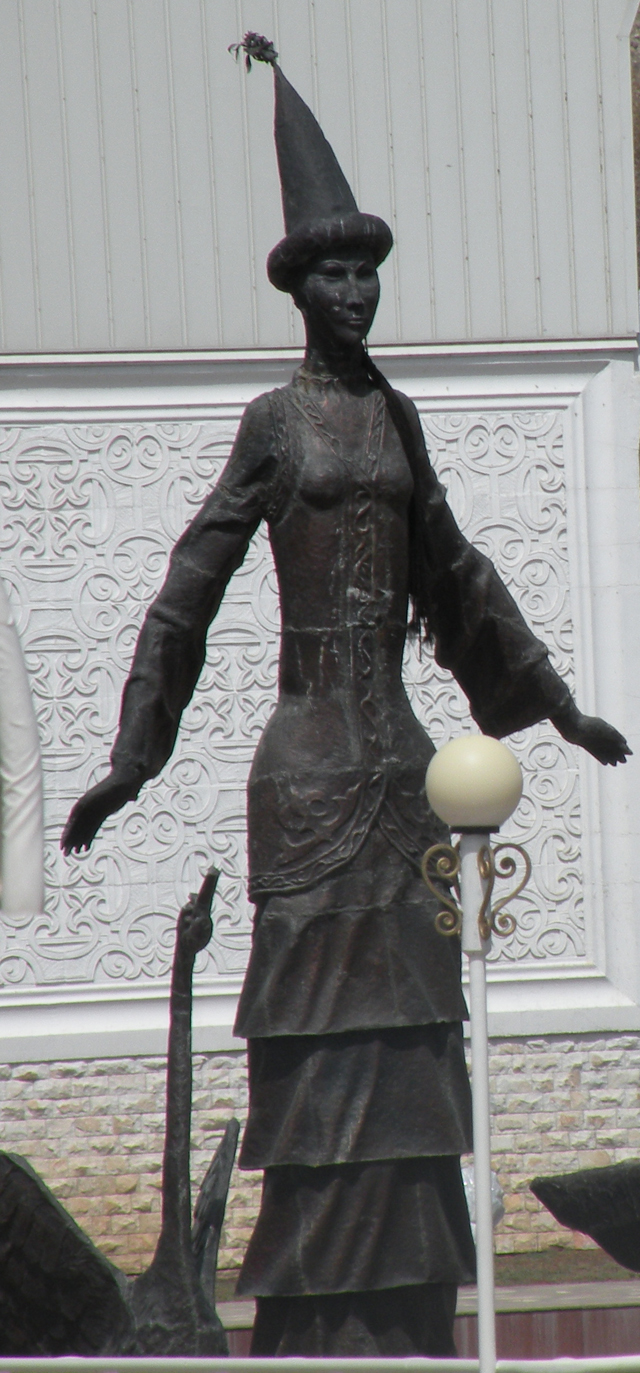 Excursion to a museum open-air the Petrogliph Gallery of Cholpon-Ata, created by ancient artists in the 4th century B.C. The images are engraved: the outlines of images were carved or made by making dots using stone tools. The scenes vary. Images of animals, especially of mountain goats with curved spiraling horns are the most popular. All the figures were engraved in profile. There are grounds for thinking that these images are some kind of an open cult temple, a place where ancient nomadic people worshipped.
Return to the hotel. Dinner and overnight.
Day 5: Cholpon-Ata-Karakol (120km.) Hotel: Amir/GreenYard
AM After breakfast transfer to Grigorievsloe Gorge. Walking and see the Horse riding games.
PM Lunch in Kyrgyz yurt with traditional Kyrgyz dishes.
Continuous road to Karakol city. City tour in Karakol.
Accommodation and dinner in comfortable Guest House.
Day 6: Karakol (60km.) Hotel: Amir/GreenYard
AM After breakfast transfer to the beautifull canyon of Issyk-kul region.
Many legends connect with his strange red rocks. The Alpine health resort "Jety-Oguz" lies on the river with the same name at an altitude of 2200 m. in a picturesque gorge on the Northern slope of the Terskey Ala-Too range. A broad valley surrounded by snow-capped summits – this place is the most beautiful in the Northern Tien-Shan area. The origin of Jety-Oguz is connected with whimsical red rocks, that stand high at the very entrance to the gorge. At the Jety-Oguz health resort tourists can drink from the local springs and bathe in the spa.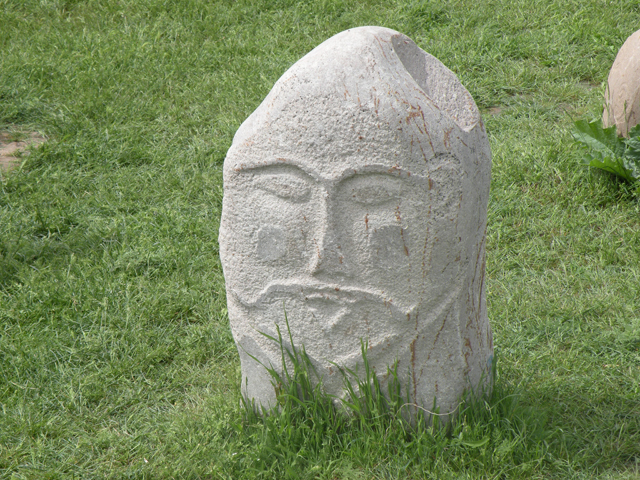 Drive further along Issyk-Kul Lake till the Chon-Kyzyl-Suu village to see the Traditional Eagle Hunting Show.
PM. Lunch by the way.
Return to Karakol and visit The Centre for the protection of wild animals, Project "NABU".
Dinner in local dungan family with national menu.
Overnight in the same Guest House.
Day 7: Karakol — Bishkek (400km.) Hotel: Ak-Keme****
AM Transfer from Karakol to Bishkek (400km-8h).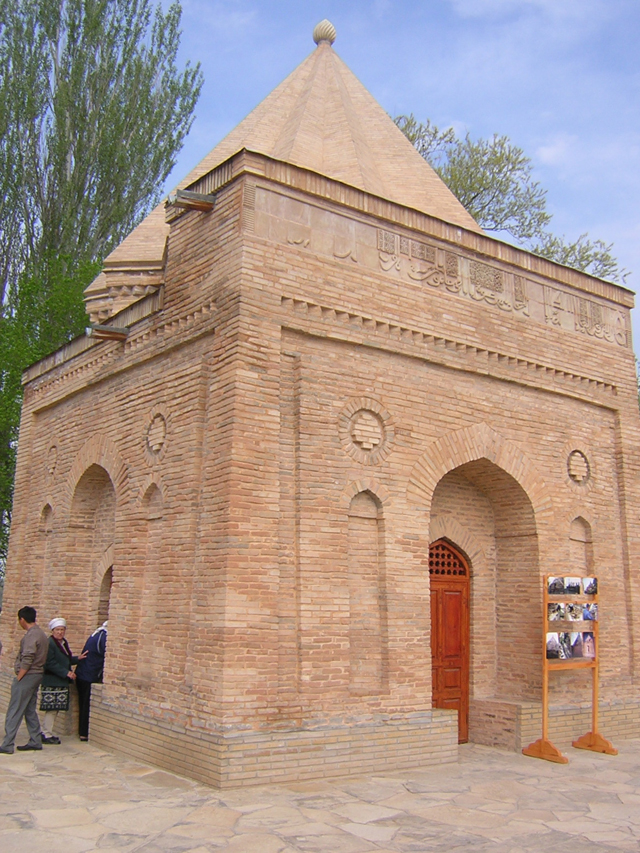 By the way excursion to the real museum of local needlewuman in Kochkorka.
Kochkor village serves as a hub for the surrounding Kochkor valley. Hospitable and affable people in agriculture and traditional Kyrgyz crafts live here. Felt carpet making display and handicrafts shop.
PM Lunch in local kyrgyz family.
Continuous road to Bishkek.
Dinner in local cafe. Overnight in Ak-Keme hotel.
Day 8: Bishkek-Taraz (300km.) Hotel: Hotel Gazovik Hotel: Gazovik****
AM. After breakfast transfer to Taraz city. Cross Kyrgyz-Kazakh border on check point Chaldavar.
P.M. Lunch by the way.
City tour in Taraz. You will visit unique architecture monuments of ancient time:
-Karakhan's mausoleum — magnificent architectural monument, genius creation of ancient Taraz. 30 various shaped bricks were used during its construction. Next to this constructuion you can see Dautbek's mausoleum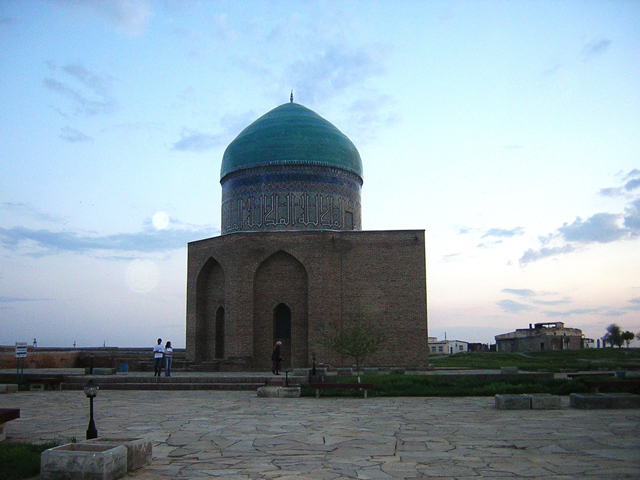 and restored mosque (VIII-IX centuries) which is opposite to excavations. During the excursion you can visit Kali-Yunus bath which impresses tourists with a great design of 11-12th centuries. Here you can also see museum exponents of the Great Silk Road cities.
-The unique "Tekturmas" construction which is located on the top of the hill near Talas river.
Dinner and overnight in Hotel Gazovik.
Day 9: Taraz-Turkestan (340km.) Hotel: Yassy***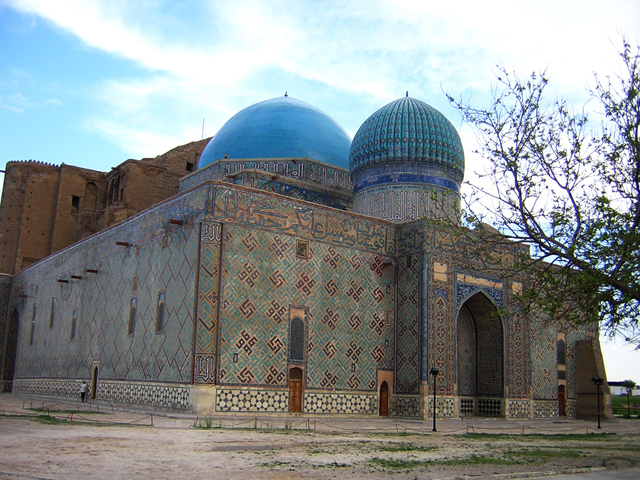 AM After breakfast transfer to Turkestan city. By the way visit of
Aishabibi mausoleum
Babashi-Khatum mausoleum.
PM Lunch by the way.
Arrival and accommodation at hotel. Excursion to Akhmed Yassawi mausoleum
Dinner and overnight in hotel.
Day 10 Hotel: Shimkent ****
Turkestan – Shimkent AM. After breakfast transfer to Shimkent city. By the way excursion to Otrar ruins.
Visit to Sairam village (Sairam (the ancient city of Isfidzhab) is Mohammed Yassavi's native land, its parents Ibragim-Ata and Karashash-Ata here are buried, in city it is a lot of mausoleums, mazars, as ancient and modern), museum "Otrar" in Shaulder village, excursion to Arstan-Baba Mausoleum (XIX c), Otrar ruins (XI-XII c).
PM. Lunch in local cafe.
After lunch city tour in Shimkent.
Dinner and overnight in Shimkent hotel.
Day 11: Shimkent-Almaty Hotel: Otrar****
AM After breakfast transfer to Shimkent city. Morning flight to Almaty city KC972-10:05-11:30.
PM Lunch in local cafe in Almaty. Excursion to Medeo skating ring and Shimbulak ski base.
Dinner and accommodation in hotel.
Day 12:
Almaty Night transfer to airport to flight at home by LH.