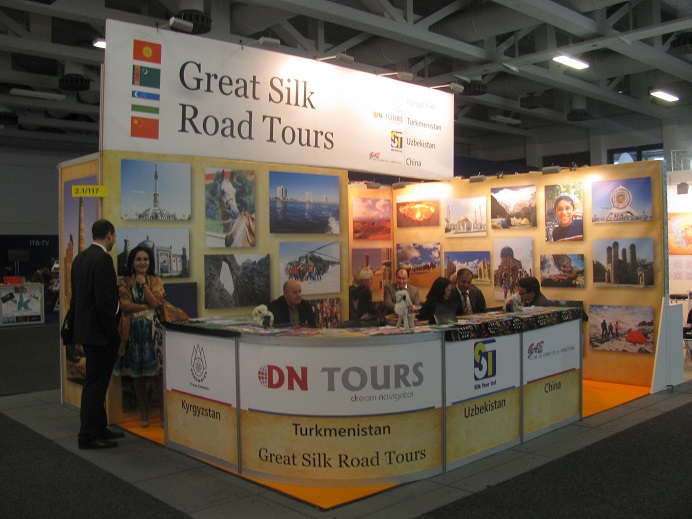 Edelweiss Travel Company participated in annual travel exhibition
ITB-Berlin 2015 that was held on March 4th till March 8th in the capital in Germany. ITB-Berlin 2015 travel fair is one of the largest tourism venues in the world (about 11 thousand exhibitors, 8 thousand people of technical personnel and thousands of visitors annually) and also considered to be one of the most important B2B platform for international market of travel services. As a result of close cooperation with ITB organization board the travel exhibition brought us some important innovations – our newly designed stand was located in the biggest hall of Messe Berlin very close to the stands of the USA and Russia. Moreover year 2015 was claimed by UNWTO as the year of the Great Silk Road.
Regarding the results of ITB 2015 we can confidently point out the increasing interest towards the tours along the Great Silk Road and Central Asia from European tour operators. We celebrate the fact that the region of Central Asia is gradually emerging on the world tourist map and Edelweiss Travel Company becomes more and more recognizing brand among the event's visitors and tour operators.