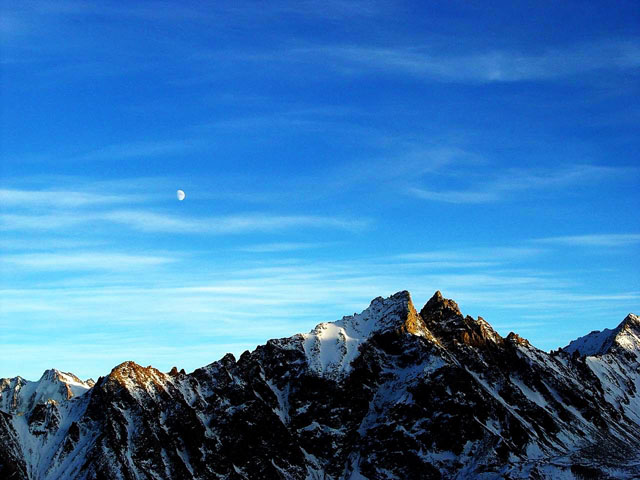 The virgin tops in Kyrgyzstan
        It is no secret that there are virgin mountain tops of more than 4000m — 5000m height in Kyrgyzstan that are unknown and any body was there yet. Therefore expeditions for virgin summits submission are very favorable in our country. One of the most bright and memorable such expeditions was in year 2009, when the group of 6 Italian mountaineers from Italian Alpine Club of Bergamo came to Kyrgyzstan to research and submit the virgin peaks.
During this expedition two peaks were submitted — Amichi peak (4778 m) of D difficulty level and Edu-Cai peak (5108 m).
The expedition was more than two week long. Submitted peaks were named and registered as was offered by the group participants. The group has also presented the reports for two tops consequently, describing all specifications and ascent niceties.
Nevertheless, there are still many mountain peaks waiting for their guest and names. Probably any of them might be named after you?