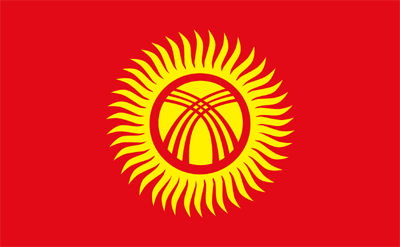 The Republic of Kyrgyzstan is a heart of Central Asia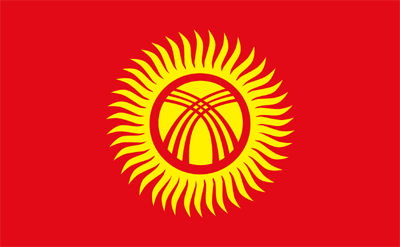 The Republic of Kyrgyzstan is a heart of Central Asia which borders with such countries as China, Kazakhstan, Uzbekistan and Tajikistan. Kyrgyzstan is officially a democratic parliamentary republic. A revolution in April 2010 overthrew the former president Kurmanbek Bakiyev and resulted in the adoption of a new constitution and the appointment of an interim government. Presidential elections were held in November 2011. And nowadays the president is Almasbek Atambaev.
Kyrgyzstan is one of the active members of the Turkic Council and the TÜRKSOY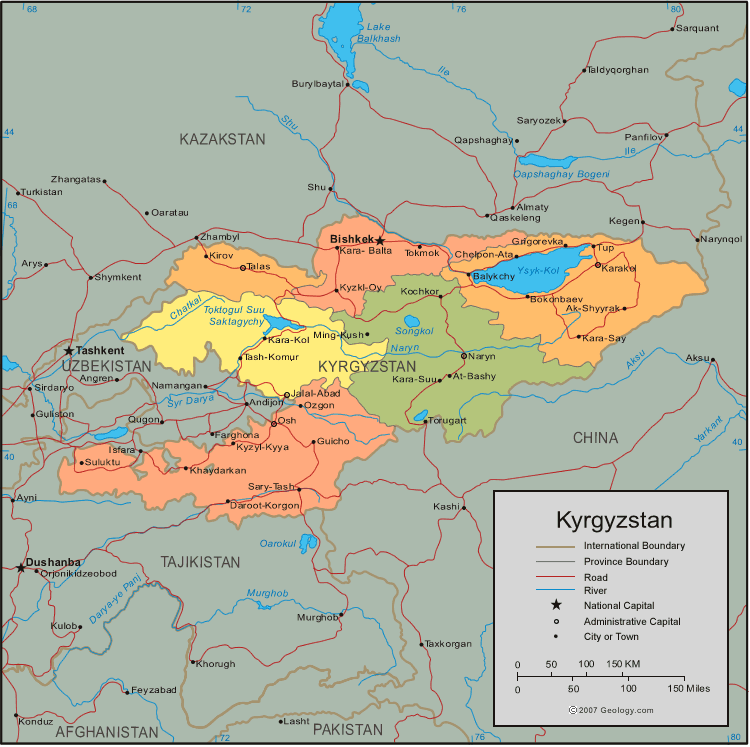 community. The national language, Kyrgyz, is also closely related to the other Turkic languages, with which it shares strong cultural and historical ties. Moreover, Kyrgyzstan is a member of the Commonwealth of Independent States, the Eurasian Economic Community, the Non-aligned movement and the Organisation of Islamic Cooperation.
The climate varies regionally following landscape and location consequently from subtropical in the south-western Fergana Valley with its extremely hot temperatures in summer, reaching 40 °C, to the dry continental and polar climate on the northern foothills are temperate and the Tian Shan depending on elevation. In the coldest areas temperatures are sub-zero for around 40 days in winter, and even some desert areas experience constant snowfall in this period.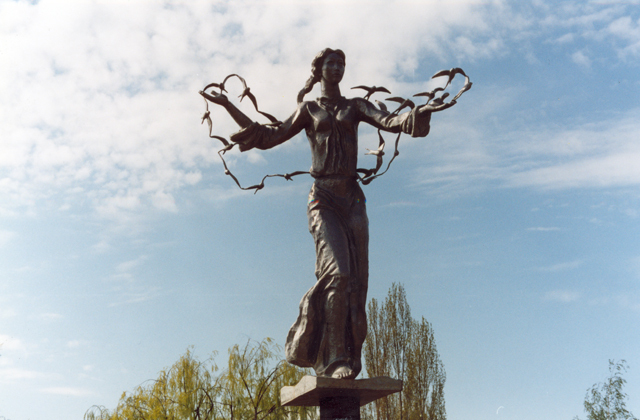 From the earliest times these countries have been united by the Great Silk Road. Through the ages the trade caravans have been going from the East to the West over passing the great deserts of Gobi and Taklimakan, mountain passes of Tien-Shan and Pamir taking the way further to fertile valleys of Fergana and fabulous towns of Samarkand and Bukhara.  This great trade way had been providing a mutual penetration of cultures and nations living along this way.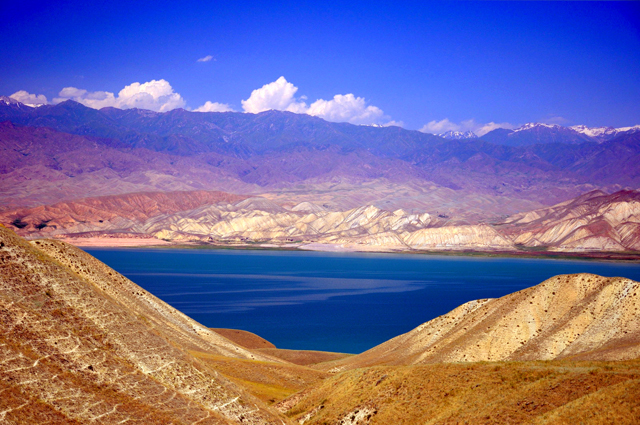 Today we have lots of results of scientist researches of many famous travelers such as Marco Polo, Pyotr Petrovich Semenov-Tyan-Shansky, Nikolai Mihailovich Przhevalsky, Gottfried Merzbacher. They had been discovered landscapes of Kyrgyzstan, biodiversity and local communities. Nowadays we with great pleasure use their labor and statistic materials.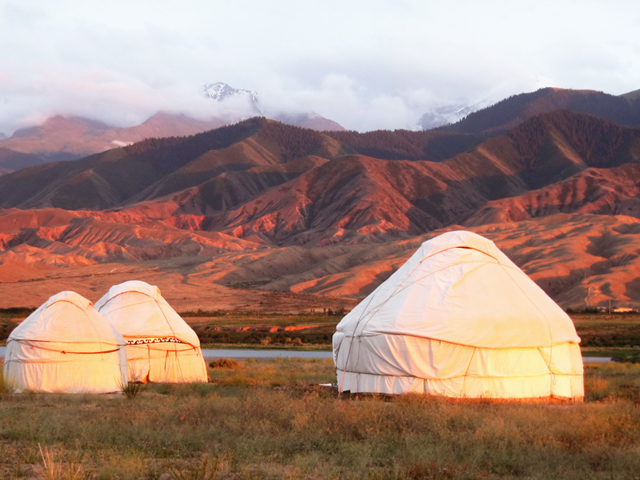 Kyrgyzstan is the land of snow-white mountains, huge glaciers, blue lakes and edelweiss. There are well-known mountain peaks such as Lenin Peak (7134 meters above sea level) in Pamir, Khan-Tengri Peak (7010m.a.s.l.) and Pobeda Peak (7439m.a.s.l.) in Tien-Shan. And there are hundreds of mountain peaks higher than 4000 m.a.s.l. where no human being has ever been.