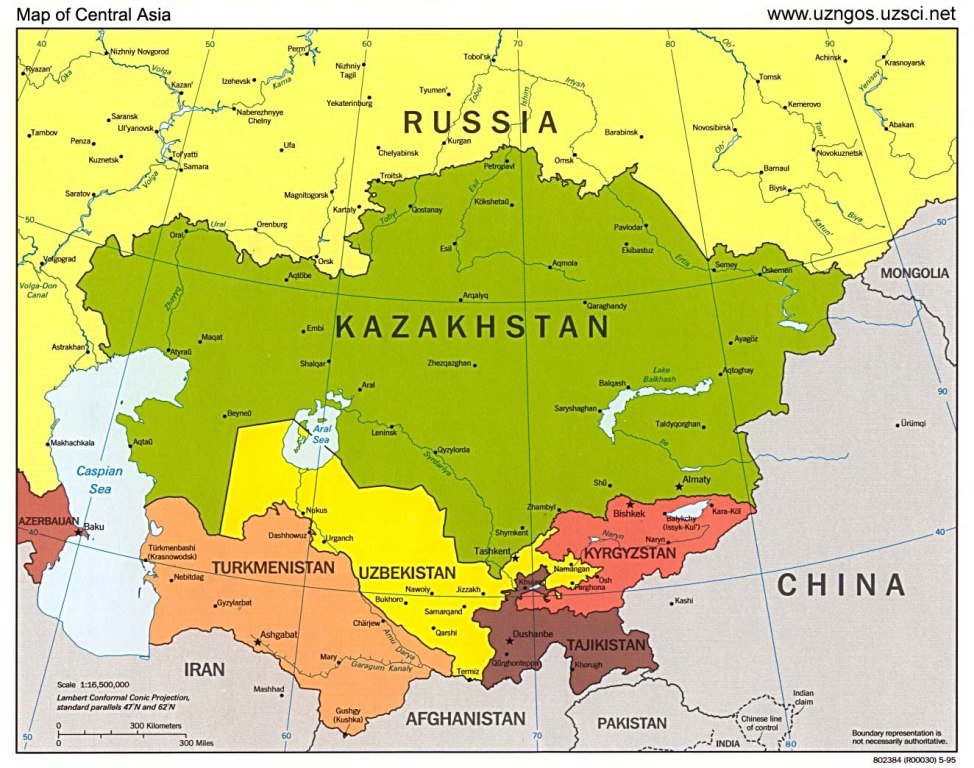 Central Asia
Central Asia – entire continent of Asia, including (not geographically) Uzbekistan, Tuva republic, Turkmenistan, Tadjikistan, Kyrgyzstan, and also Kazakhstan.
Regarding the UNESKO definition, Central Asia region includes Mongolia, West China, Penjab, North India, North Pakistan, North-East Iran, Afganistan, regions of Asain Russia to the South of Taiga and 5 post soviet republics that are mentioned above already.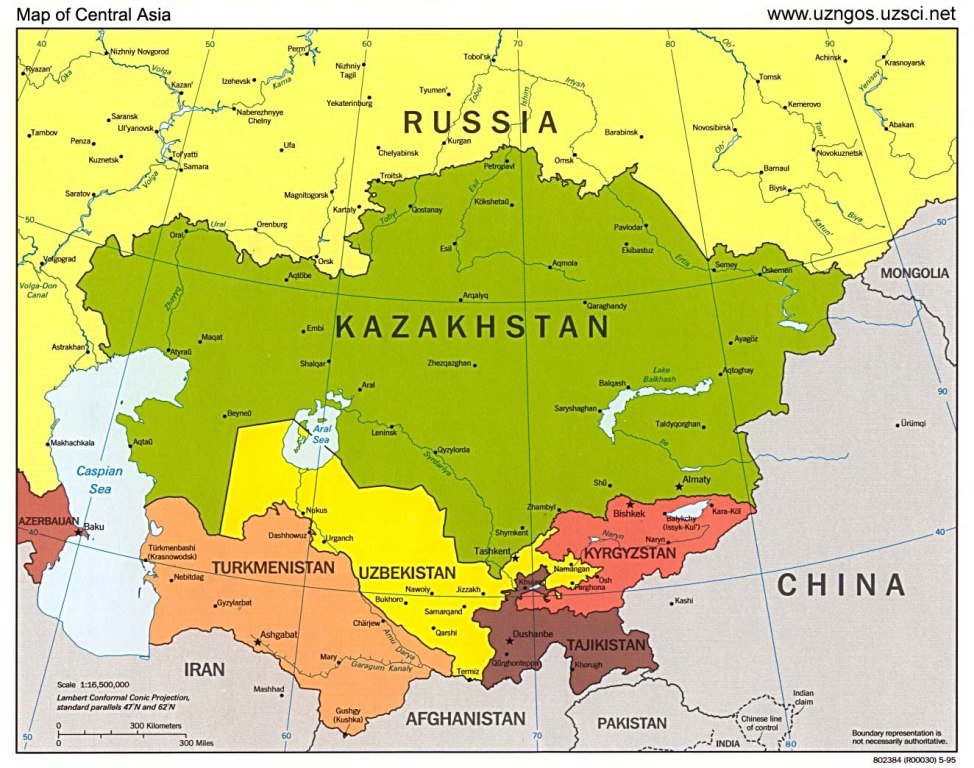 Regarding the ethnical characteristics Central Asia People belong to the Turkic group – for the basis in this case are taken regions, inhabited with East Turkic people, Mongols and Tibetans. Also including Xinjiang, Turkic speaking regions of South Siberia, 5 post soviet republics (though Tadjikistan is inhabited with Iran speaking people) and the North of Afghanistan.
First person who offered the definition of Central Asia as a separate World region was Geographer Alexander Humboldt in year 1843, describing its geography and climate.
Historically Central Asia lands were associated with nomad people and The Great Silk Road. From the ancient time Central Asia is the place of roads and people meets, the place of different goods and ideas appearances from the majority of various world parts of Eurasia continent, Europe, the Middle East, South and East Asia.