This cycling route will bring you almost all over the country. You will see vast spaces of Suusamyr valley, quiet and transparent waters of Son-Kul Lake, historical traces in Tash-Rabat and Cholpon-Ata, amazing landscapes in Naryn region, majority of waterfalls, amazing fur forests and canyons in Issyk-Kul region. Issyk-Kul Lake that is popular for its health features, crystal pure water and sandy shores will offer you to take a nice swim. And in Chon-Kemin Gorge you will have a possibility of horse riding and cozy hospitality, like entire all the way of your route.
Duration: 15 days / 15 nights
Route: Bishkek-Suusamir valley-SonKul-Baetovo-Tash-Rabat-Small Naryn-Djylly-Suu-Tamga-Karakol-Semenovskoe Gorge-Grigorevskoe Gorge-Cholpon Ata-Chon-Kemin–Bishkek
Day 1, arrival to Bishkek (50km), all day in Bishkek
AM. Meeting with the guide in the airport. Accommodation in the hotel. Breakfast
PM. Meeting in the office, Lunch: in local restaurant.
Preparation before the trip, rest.
Dinner in the local restaurant.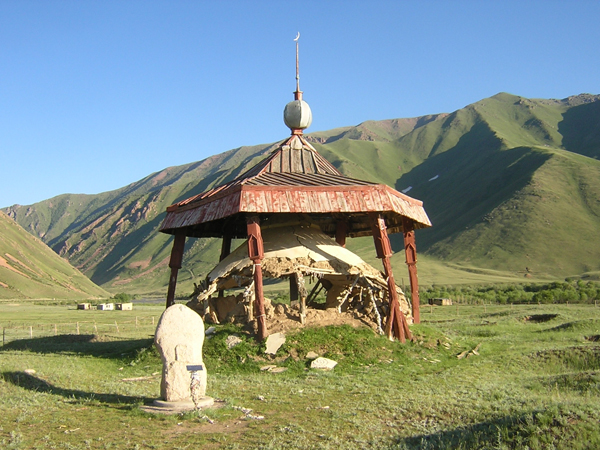 Day 2, Bishkek – Suusamir valley (160km)
AM. Breakfast. Drive to Suusamir valley via "Ala-Bel" pass (3340 meters above sea level).
You will be able to drive by car and cycling partly.
PM: Lunch in the local café in Chichkan.
Dinner and accommodation in guest house.
Day 3, Suusamir valley – Kyzyl-Oi (50 km)
AM. Breakfast. Drive to Kyzyl-Oi. The way is well appropriated to cycle.
PM: Lunch on the way. Continue the transfer to Kyzyl-Oi., on the way visiting of  memorial of national hero Kojomkul in Suusamyr village
Dinner and accommodation are in Kyrgyz family in Kyzyl-Oi.
Day 4, Kyzyl-Oi – Chaek (90 km)
AM. Breakfast. Transfer to Chaek.
PM. Lunch is in Kyrgyz family.
Dinner and accommodation in Kyrgyz family (house or yurts)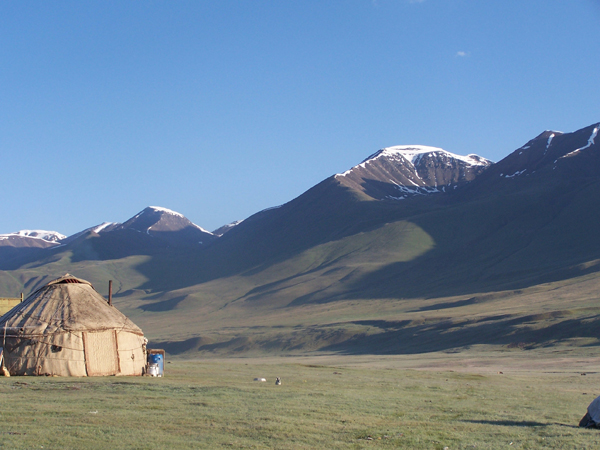 Day 5, Kyzyl-Oi – Son-Kul lake (60 km)
AM. Breakfast. Cycling to Son-Kul lake via Kara-Keche pass. The way is well appropriated to cycle.On the way visit of Kara-Keche gorge.
PM. Lunch is in Kyrgyz family. Dinner and accommodation in the Yurt camp on Son-Kul Lake – The scene that greets you in Son Kul is surprising. The wide, brilliant, steel colored expanse of the lake appears majestic, quiet and transparent, looking like a huge bowl of pure mountain air surrounded by hills. Water and sky seem to meet here. Visit to shepherds yurts, walking at environs, ascending to one of nearby hills- form here we can see beautiful lake panorama
Night and dinner in national Yurt camp on Son-Kul lake.
Day 6 – 7, Son-Kul – Tash-Rabat (240km)
AM. Breakfast. Transfer to Tash-Rabat. The way goes through the mountain. And P.M. Lunch: on the way in the Yurt camp on Tash-Rabat. Visit of:
Historical Tash-Rabat Caravansarerai, (overnight, camel train resting place), which is on the bank of the Karakojun River, is the most significant architectural historical monument from the time of the Great Silk Way in the Tian-Shan. Among the mightly mountain ridges there are the ruins of fortified caravanserai built by the local ruler Muhamedkhan along the ancient caravan route from Semorechie to Kashgar. They were built in the 15th century (1408-1415) and were hostelries for merchants and travelers. Tash-Rabat Caravansarerai well preserved middle Ages monument, situated more than 3000 metres above sea level in a picturesque gorge. It is a unique ancient building of stone; the largest in Central Asia.
Night and dinner in Yurt camp on Tash-Rabat.
All day 8 is on Tash-Rabat. There is beautiful scenery here and nice gorge to cycling along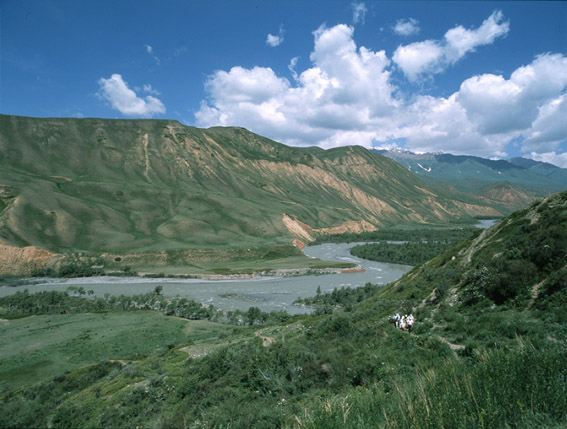 Day 8, Tash-Rabat – Small Naryn (150km)
AM. Breakfast. Driving directing Small Naryn river. The way is
PM. Lunch in Naryn town Naryn that is Alpine city (altitude 2037 m. above the sea level) with population about 40000 people. It situated on the both sides of Naryn River. The slowness of River is about 616 km. It has 6 hydro-electric power stations.
Dinner and accommodation in the tents camp on the Shore of Small Naryn River.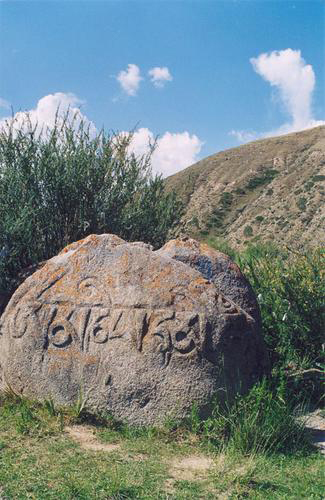 Day 9, Small Naryn – Djylly –Suu (80km)
AM. Breakfast. Cyclin to Gjylly-Suu mineral recorces.
It is quite hard way that getting you up to the mountains, but at the same way it is quite amazing views here.
PM. Lunch is on the way.
Dinner and overnight in the tents camp.
Day 10, Djylly-Suu – Tamga (60km)
AM. Breakfast. Cyclin to Tamga gorge. It is not very long way, but quite hard.
On the way you will be able to observe amazing waterfalls and landscapes. There is legendary Tamga – Tash here – the huge stone, which has a lot of legends and very long history. Beside of that there is really amazing nature in a place of its location and waterfalls, which are very great to take a light hiking.
PM. Lunch in Kyrgyz family.
Accommodation and dinner in guest house Tamga.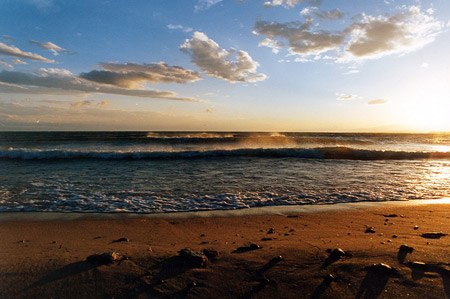 Day 11, Tamga – Karakol (107km)
AM. Breakfast. Cycling to Karakol. It is great and very beautiful way to cycle along the Issyk-Kul Lake, which occupies the Central part of the valley created by the circle of the Terskey and Kungey Ala-Too mountain ranges. Issyk-Kul Lake is the largest in the Tien-Shan Mountains (6,236 sq. km.) and has a maximum depth of 703 m. The altitude of the lake is 1608 m. above the sea level. Issyk-Kul Lake is unique in that dozens of rivers and streams flow into it, yet none flow out.
P.M. Lunch is in Kyrgyz family on the way.
The most important places to see in Karakol town are:
the mosque Dungan that was built in 1907 year and it is the place of worship of Buddists from all Central Asia. It built in the buddist pagoda style in wood. It was built without a single nail.

 Century Church

 Memorial of Prijeval'sky
Dinner in the local café and accommodation in the guest house in Karakol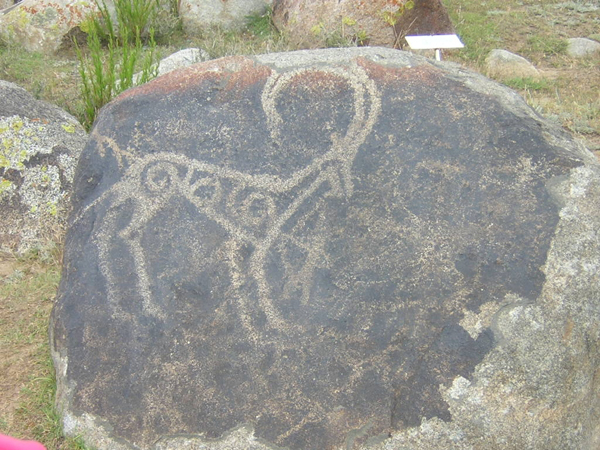 Day 12, Karakol – Semenovskoe and Grigorevskoe gorge – Cholpon-Ata (120+60km)
AM. Breakfast. Driving to Semenovskoe Gorge and continue your way cycling via Grigorevskoe Gorge. And further continue the way to Cholpon-Ata by auto. It is possible to see here also Cholpon-Ata Petroglyphs – Cholpon-Ata Rock paintings museum – above the town is a huge field of stones, many of them are with pictures scratched or picked into their south-facing surfaces. They apparently date from about 500 BC to the first century AD
PM. Lunch in Kyrgyz family on the way.
Dinner and accommodation in the Hotel "Raduga"****
Day 13, Cholpon-Ata – Chon-Kemin Gorge (146 km)
AM. Breakfast. Transfer to Chon-Kemin Gorge, where you will be able to cycle, observing amazing landscapes. Chon-Kemin Gorge is located in North-East part of Kyrgyzstan in 140km from the Bishkek city.
There is amazing nature here, offering great horse riding tours and walking around.
PM. Accommodation and lunch in the Guest House "Ashuu".
Day 14: Chon-Kemin – Bishkek (130 km)
AM. Breakfast. Cycling around, getting acquaintance with Kyrgyz family traditions.
PM. Lunch. Transfer to Bishkek.
Arrival to Bishkek, have a rest, buying souvenirs and so on.
If you would like on the day 16 you could to see:
White house – Palace made of white marble is a house of Kyrgyz government, includingpresident's office and the republic parlament Behind the White House is Panfilov park with rustig rides and arcades – the best place for the rest .

 Kyrgyz national museum, which is telling about Kyrgyz history, culture and arts. Freedom avenue – the widest and greenest avenue among the SNG cities with century old oaks on both sides. Dinner and accommodation in the hotel.
Day 15: Transfer to Airport, flight home (50 km)